We provide remote video editing services & sophisticated solutions to content creation. Let us help you show what you do & what makes you great.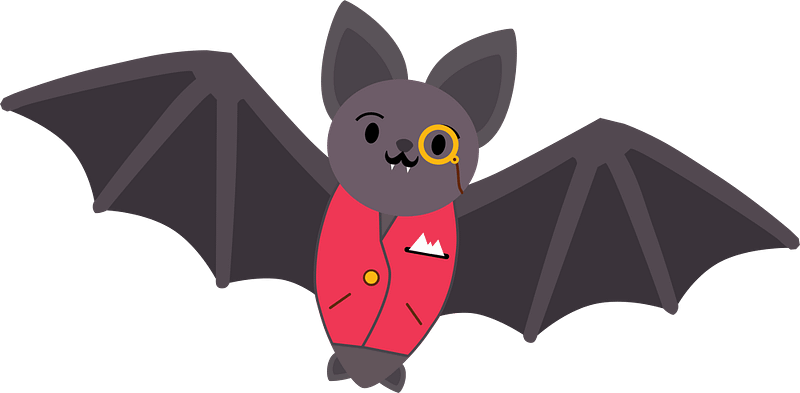 We work with you remotely to produce new video content from scratch for website & social media use.
This is where we shine & where you get the biggest benefit. You send us existing content & we reinvigorate it through our creative process. If you don't have existing content, we can show you easy ways to create it.
Once you have video content, you need to deploy & promote it – we can help.
We produce video for the legal community
Whether you're with a firm and you want to promote your lawyers or you're law-adjacent and want to market to the legal community, we're here to help.
Making video can be a lot of work. It involves sourcing, setting up, and training on how to use a variety of software and equipment. Producing content and keeping up with posting on social media is a huge job.
We get law. We get video. Do what makes you great and leave the video to us.
Consider the following two roads:
Create Completely New Content
When we work with you to produce something new, we provide the support that you need to go from initial concept to final product.

This is ideal for website landing pages and training materials.
Creatively Reuse Existing Content
When we work with you to reuse existing content, we help you make the process as easy as possible.

This is ideal for promotional and social media content.
What Colleagues Say About Us
"Working with Sean and Vested Video has been an absolute blast. He took our various assets and turned it into gold! And he made working together incredibly easy. He's happy to fill in the gaps and run with the project from a creative standpoint, or take concrete direction. Impressively flexible to work with. Highly recommend!"
"Sean is a natural host and delivers far beyond his promises! I would recommend working with Sean in any capacity your business demands."
We create video to capture attention & interest​
Video is a powerful way to achieve many goals including promoting a firm and its lawyers, informing prospective clients about offerings, and training staff and clients on how to carry out specific processes. No matter your goal, we get it and we're here to help.
To start, we take a one-time non-refundable deposit of $199 towards your project and book a call to discuss your needs. On the call, we will determine which of our packages suits your needs. Determining factors may include video length, amount of content you provide, complexity of editing, need for effects and filters, etc. We can help you make a new video or revamp existing content. For maximum returns, consider easy ways to make content, for example, by turning a lunch & learn into a promo video or turning an audio-only podcast into a video podcast.
Get Deliverables & Start Work
After determining the scope and vision for your video, we receive your raw video and audio as well as any other content you may have: headshots, logos, fonts, etc. If you have any specific instructions, let us know, otherwise, we use our best judgement – fortunately, we have great judgement. No need to provide graphics, music, or sound effects. That's our department. Once we have everything we need, we start work. We aim to provide an initial draft within a few business days.
Video Delivery & Deployment
Once the video is complete, we share a draft with you. Depending on your package, we make revisions and, if necessary, advise on deployment: posting on website, sharing on social media, etc.
Why is it important to use video?
People don't read as much as they used to and attention spans are dwindling – Say it with video to increase the likelihood of your message being received.
Deposit & Discovery Call
You pay a deposit & schedule a discovery call to discuss your project & particulars
Deliverables & Editing
You provide us with raw video & any other assets so that we can start editing
Review & Revisions
We provide a draft for your review & make requested revisions
Final Payment & Product
You pay any remaining amounts & we provide the final product
Our Name
Vested, adj. Having become a completed, consummated right for present or future enjoyment.
– Black's Legal Dictionary, 8th Edition
Video, noun. A recording of moving visual images made digitally or on videotape.
– Google Dictionary
At Vested Video, we help colleagues make moving visual images and trust that they will enjoy them and the rights to use them in the present and future to come.
Our Mascot
Victor is the Vested Video Vampire bat. Mascots are fun and intriguing so we wanted to have one. Like us, Victor has heightened senses and a keen eye for video and style (which is why he wears a monocle and vest).
Check out our pricing & let's start work today
We know how important it is to make a great impression & we're here to produce your video the right way
What do we need from you?
Depending on your project, we may need very little to get started. We typically ask that you provide whatever digital assets you already have, to make the process as simple as possible: logos, headshots, stingers, fonts, branding/color guidelines – if you have them. If you're just getting started, we can assist with producing these.

If you want to produce content that includes you as a speaker, we need you to record the best video and audio that you can, even if it means using your smartphone or computer webcam. If you need someone to shoot it for you, we can help you arrange for a videographer to visit you to record the best video and audio possible and then we'll take it from there.
You don't need to buy expensive cameras, microphones, recorders, lights, backdrops, and everything else that you would find in a professional studio. Video call quality is good enough and we can clean it up and improve it: Zoom, Microsoft Teams, Google Meet, FaceTime, Cisco, Etc. 
Don't start from scratch. Use content you already have. Turn unscripted company meetings or lunch & learns into YouTube videos. Turn existing audio-only podcasts into video podcasts. Turn calls with colleagues into a video podcast series.
If you're saying the same things over and over again to clients and staff or if you need to say something that's easier to convey visually, make a video, say it once, and enjoy the time savings.
Video performs better than other types of online content and can easily be turned into typed content for blog posts and newsletters. This is a simple solution to the content creation conundrum.
Keep Current & Competitive
Video isn't exactly new (it killed the radio star in 1980) but in recent years, there's been a significant increase in the use of online video content. Things have moved online and to video in the blink of an eye. Keep up by investing in video.
Capture Attention of Clients
The easiest and most reliable method of capturing people's attention is to do it with video. Think about your own experience. What makes a bigger impact on you, reading text or watching a video?
Check out our pricing & see how we can help
The types of video that are used in the legal industry
No matter what kind of video you need, we have you covered. We specialize in making high-quality and economical video content.
Matter 365
The Modern Law Firm – Episode #1
If you want to start a podcast and need help with getting started and editing, we are here and ready to walk you through the process. The easiest way to start a podcast is to simply schedule and record video calls (with the knowledge and consent of everyone appearing) and go from there.
No problem. You can do a lot by pairing economical shooting with our great editing services.
Sean Dillman, B.A. (Hons.), J.D.
Sean is an experienced lawyer and videographer. He has great taste, produces quality work quickly, and personally oversees all of the work that goes out the door.
Chantal keeps us current on social media, what's trending, and what the cool kids are up to (she's one of them).
Ashley is a talented graphic media designer whose work includes producing creative and design elements.
Get in touch if you're interested in working with us. We're always looking for talented people to join our dynamic team.
Check out our pricing & see how we can help
A little more about our founder
Hi! My Name Is Sean Dillman. Thank You For Visiting Vested Video.
I have been working at the intersection of law and online marketing ever since I was called to the bar. Video has been around for a long time but it's only been recently that the legal industry started to undergo a shift which has made using video a standard practice.
For me, Vested Video is my platform to bring together my diverse backgrounds and help the legal community flourish with video. For you, Vested Video is an opportunity to work with an experienced colleague who 'gets it'. The goal is to help you take things to the next level and make professional videos, without needing to be professional 'at video'.
Let's have a chat sometime and discuss making some great video content. I look forward to hearing from you.
Solutions to suit various needs & budgets
(because not every video needs the budget of a Hollywood movie)
For Occassional Video Needs
We'll determine which level best suits your needs on our discovery call
Great for your basic video needs
Great for industry standard needs
Great for high-end video needs
For Reoccurring Video Needs
Subscription Pricing requires one year minimum commitment
*Subscription Pricing requires one year minimum commitment. Each additional video per month is $99 (up to 4 per month).
*Subscription Pricing requires one year minimum commitment. Each additional video per month is $149 (up to 4 per month).
*Subscription Pricing requires one year minimum commitment. Each additional video per month is $199 (up to 4 per month).
For Whatever Else Comes Up
Guidance on how to's such as:
For more sophisticated work such as:
In emergency situations, we can complete your project on a rush basis.
What would you like to know?
Frequently Asked Questions
These are some common questions that we are asked. If you have any other questions, just let us know.
Ready, Willing & Able To Start Today